Employer Spotlight: Seven New Employers Hiring In Beautiful Myrtle Beach
Finding the perfect J1 job for you can be a daunting task but thanks to our recruitment team Fergus and Sean, its a whole lot easier! They've been busy searching for the best jobs for you guys and this week they've got tonnes of sweet gigs with seven great employers across the beautiful Myrtle Beach, South Carolina!
You can thank the lads when you get hired! Here are some tips if you're going it alone.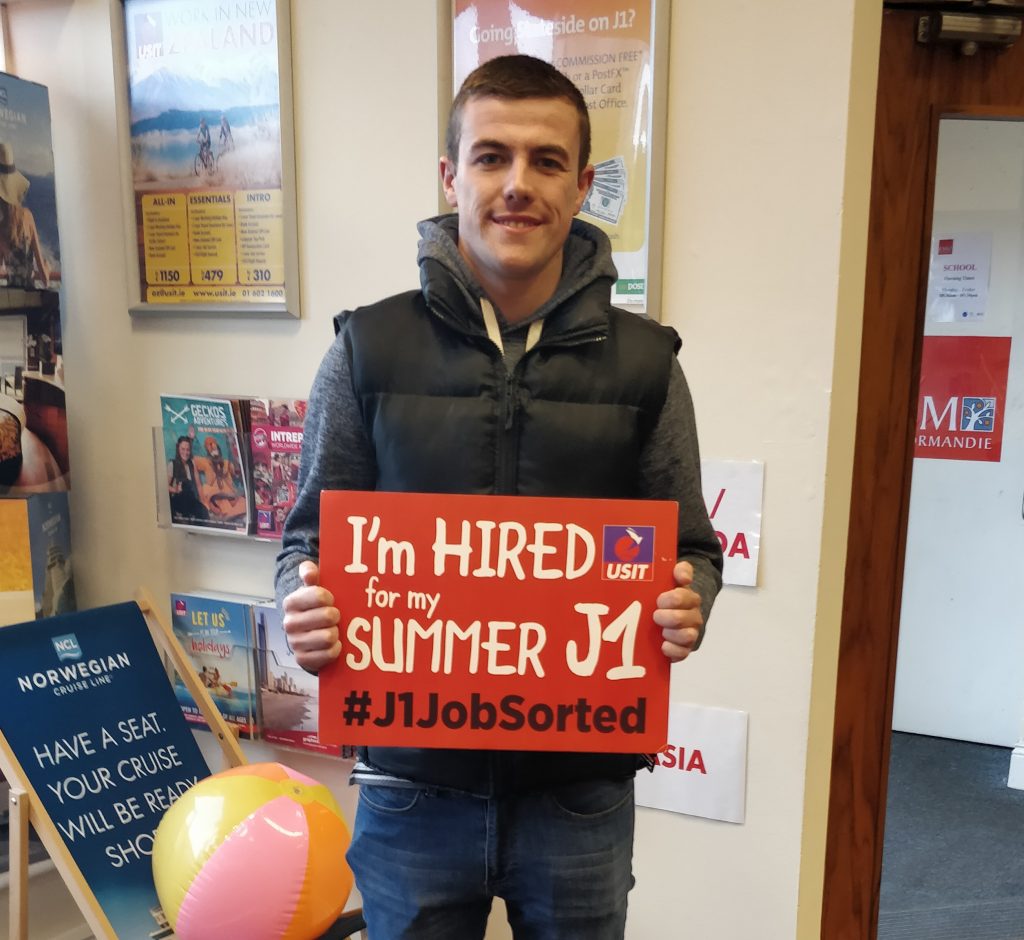 Sheraton Myrtle Beach Convention Center
Roles Available:
Dining Room Attendant (Flexible schedule)
Salary:
$8.50 per hour
About:
Sheraton Myrtle Beach is in the heart of Myrtle Beach and within walking distance of many attractions, restaurants and museums.  This 4 Star hotel features 400 air conditioned rooms and many wonderful features including an indoor pool and 24 hour fitness center.  Just two blocks from the beautiful Atlantic Ocean and beach activities and 4 Blocks from Broadway on the Beach – Myrtle Beach's largest shopping complex, there is much to do and see in Myrtle Beach! Visit our website at www.sheratonmyrtlebeach.com.
Lack's Beach Service
Roles Available

:

Lifeguard
Salary:
$8.23 per hour plus tips
Accommodation:
Yes
About:
The role of a Lack's lifeguard is considered a dual role; meaning guards not only maintain beach and water safety but are in charge of renting beach umbrellas and beach chairs. Being a dual role lifeguard, you receive special training in order to maintain a high safety standard. Lack's Beach Service also employs a handful of lifeguards specifically to uphold beach and water safety which are Lifeguard Only Positions
As well as many professional skills, you will have the opportunity to meet people from all around the country and the world. Many guards build strong friendships with each other which lead to lifelong friends nationally and worldwide. Not to mention being a lifeguard has all these great perks.
All participants must be Lifeguard/First Aid and CPR certified (Irish certification is good) and be able to pass 500 meters in 10 minutes or less. Long hours but good pay plus tips. Check out Atlantic Coast Lifeguards for courses nationwide.
Wonderworks
Roles

 available:
Exhibits Attendant, Admissions Attendant, Café Attendant, Indoor Ropes Course, Cook, Bartender/server, Soar and explore
Salary:
$5.5 – $9.5 plus tips ($.50 per hour bonus at end of season if you work until agreed upon date)
About:
WonderWorks is in the business of education and entertainment. Our building is very unique – it is UPSIDE DOWN!  We have over 100 interactive exhibits, a full zip line that crosses Lake Broadway, and two multi-level rope courses (one indoors and one outdoors). Our main goal is to offer guests a fun and educational experience. WonderWorks is a favorite stop for many tour groups. This top Myrtle Beach attraction has been a hot spot for groups from all around the country. Check us out on Facebook and our website www.wonderworksonline.com.
Applicants must be…friendly, helpful, outgoing, and comfortable initiating conversations with customers. Most importantly, SMILE!! Employee appreciation activities and events also offered!
Dead Dog Saloon (Murrells Inlet)
Roles Available:
Bussers, Hosts, Waitresses, Dishwashers
Salary:

$9 plus tips!
About:
Murrells Inlet, "a quiet little drinking village with a fishing problem" is the perfect home for The Dead Dog Saloon and its tongue-in-cheek homage to its mythical canine mascot, Dudley. This seafood-and-entertainment-Mecca sits just 20 minutes south of Myrtle Beach on the tidal marshes and creeks that have beckoned seafood lovers for centuries.
Opened in 2002 on The Marshwalk (featured on the Travel Channel and Southern Living magazine), the Dead Dog Saloon is a full-service family-friendly restaurant during lunch and dinner hours, and with three bars, plenty of large-screen HD TVs, and the finest live music in the Carolinas, The Dead Dog Saloon turns into a happy-hour hangout and an after-dinner party spot for dancing.

The Wicked Tuna
Roles available:
Host/Hostess, Dishwasher, Barbacks, Food Runners
Salary:
$10 per hour
About:
The Wicked Tuna, Murrells Inlet's premier waterfront dining experience. A place where friends meet for a unique culinary experience of fresh handmade cocktails, the freshest seafood, steaks, and sushi, and the best views on the MarshWalk. Our obsession with fresh seafood and top-grade beef shine through in our signature cuisine. And our own fishing fleet insures our "Hook to Plate" fresh philosophy every day. We invite you to enjoy a truly unique dining experience. Where the environment is enchanting, the views exceptional, and the hospitality is impeccable. Come get wicked.

Moe Moon's Bar and Grill
Roles Available:
Food Runner, Server, Host
Salary:
$2.95 plus tips!
About:
Moe Moon's. A quaint little slice of paradise carved out on the Myrtle Beach Boardwalk where the food is always hot, and the drinks are always cold. I've dedicated my life to finding the secrets to chillax 'in and how to make the perfect margarita – and now I want to share them with you. So, pull up a seat, kick back, and enjoy the art of the chill.

Kilwans Confectionery
Roles available:
Sales Assistant
Salary:
$9 plus tips!
About:
Since 1947 Kilwins has been a celebrated part of Americana having earned a reputation for providing high-quality chocolates, ice cream, and confections combined with excellent service. Our heritage was built on the simple premise of creating our products from the finest ingredients and providing customers with great service. Today we continue the tradition by uniquely combining high-quality products with a warm friendly customer experience, which is supported through a successful community of caring owner-operators. We continue to offer the very best Confections and Ice Cream that are hand-made in our kitchen, fresh from premium ingredients and original recipes. What if you could live & work where you vacation? Grow your career with Kilwins Chocolates Franchise Inc. and Kilwin's Quality Confections at our Petoskey, Michigan Headquarters, where we live by our three core values: Treat others as you want to be treated; Do your best; Have fun!
Got any questions about your J1 job or visa application? Head over to our FAQs, email programmes@usit.ie or call us on (01) 602 1667.