Soccer Coaching Opportunities Spread To Canada For This Summer
We have some great news to share this week! Following the hugely successful Coach Soccer USA Programme, we are delighted to announce that, this summer interested Irish applicants aged 18-30 will also be able to apply for coaching positions in Canada!
While the Canadians are more accustomed to committing borderline GBH on an ice hockey rink, Soccer is growing fast north of the border.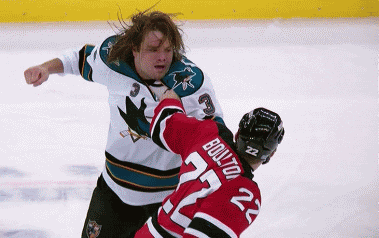 Editors Note: Why is that guy trying to punch a helmet?! 
In fact, the inaugural Canadian Premier League has been sanctioned by FIFA for 2019 and will be Canada's answer to the MLS. Perhaps your dreams of going pro aren't over yet!
Ahead of what will be enormous participation growth in Canada, we are now accepting applications for the first trialblazing coaches wanting to make a real, tangible and rewarding difference to underage teams in North America.
How Do I Apply?
Almost every aspect of our Coach Soccer USA Programme has been replicated for Canada, with upcoming Trial Days now confirmed in Dublin and Galway.
The trials will involve the same three elements so make sure to bring your gear and a football!
Where Could I Be Based?
If successful, we'll set about placing you with lead coaching positions in Ontario (the greater Toronto Area) and British Columbia (Vancouver).
What Are The Costs?
Similarly to the US, your full programme fee is €999 which includes your visa, flights, insurance, coaching equipment, accommodation AND a rental car.
Places at each of our upcoming trials are limited so if you fancy a summer in Canada, you better register now! Not sure whether this programme is for you? Email our Soccer Coordinator Joseph.Rogers@usit.ie or head over to our website.