Canada Hiring Fair 2018 – What You Need To Know
So you're heading off to Canada, the land of bagged milk, Lays Ketchup Chips, Real Maple Syrup, Poutine, Breakfast Bannocks, Caesar Cocktails and who could forget, it's where Ryan Gosling is from.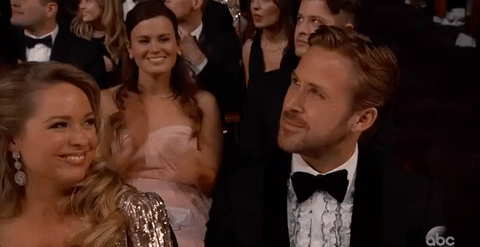 Anyway, before we get too into the list of delicious foods, and other things we'd like to get our teeth stuck into (cough Ryan cough), we're here to talk about what you will be doing over there. If you're one of the lucky ones and have a job sorted already, well done, that's pretty much the hardest part over with. However, if you haven't secured a job yet, you're definitely in the right place. Get your personal invite to one of our Job Fairs in our USIT offices in Dublin and get to meet and interview in person with Canadian Employers. You choose the job and we arrange the interview either in person or at one of our Jobs Fairs on the 7th, 8th or the 15t of August. Or if you really can't make it we can arrange for an interview via Skype all before you leave.
Even if you're not on the programme and are just mulling it over, you should definitely start thinking about signing up now so you have a better chance of finding a job that will suit you. You can find out all the information regarding costs and eligibility here.
You can find a list of available jobs here. This does not in any way mean that these are the only jobs available for you. You are also invited to do your own job search, especially if you're currently working in a niche area.
The jobs we have for you to choose from range between shift work and full time work so there's definitely something for everyone.
A few jobs that are going at the moment include;
Location – Vancouver
Contract –  Full Time with flexible hours
Digital Marketing Strategist wanted with expertise in SEM, Social, Web, Data Analysis, and Marketing Automation, who will oversee leading our Nurture Department. Understanding of Advertising Tools, Report Tools, SEO Tools and Lead & Sales Management Tools. 5 Years' Experience needed. Apply here.
Location – Vancouver
Contract – Full Time with flexible hours
Manage a portfolio of clients to ensure projects are completed on time and on budget. Main point of contact to service these clients and will collaborate with the strategic and/or creative team for additional upsell opportunities. Experience as an Account Management for a Marketing Agency for 3 years required. Apply here.
Location – Vancouver
Contract – Full Time with flexible hours
Intermediate Designer wanted with capabilities in UX/UI, Graphic, and Branding and fully fluent in Adobe Creative Suite. Experience working as a designer in the Marketing/Advertising industry for 5 years. Apply here.
Location – Vancouver
Contract – Full time
Minimum 1 Year restaurant kitchen management or relevant food service experience required. Responsible for back of house labour, food cost and inventory budgets, training of team members, leading daily prep and staff food knowledge. Apply here.
Location – Whistler
Contract -Shift Work
Pay -fr $13.05 per hour +tips
Accom -Included
Assisting the servers, clearing and setting tables. Delivering food to all the tables and assisting with beverages. Apply here.
Location – Whistler
Contract -Shift Work
Cleaning the guest hotel rooms to our resorts standards. This position requires physical work and an eye for detail. Apply here.
Location – Whistler
Contract – Shift Work
Pay – $15.06
Accom – Not Included
Set-up and maintain spa including refreshments, locker rooms, work out area and pre-treatment area; Assist guests to their appointments as they relate to the Spa services; Assist guests with use and set-up of fitness machines; Retrieve and fold towels; Retrieve, deliver, and store/set-up products from purchasing; Clean and stock waiting area; Assist other staff with set-up and breakdown of their treatment areas. Apply here.
Location – The Blue Mountains
Contract – 37-40 hours a week
Pay – $14.25
Accom – Included
Ensure all rooms, bathrooms and kitchens are cleaned to resorts standards. Provide exemplary customer service. Ensure all inventory is accounted for and replaced if needed. Apply here.
There are many more jobs available for you, all different locations, different contracts, different pay and some even include accommodation! Make sure you drop by on our Hiring Fair Days (7th, 8th & 15th of August)!
You can also call our experts on 01 602 1906 for more information, and we hope to see you in August!