Graduate Visa Stories: My L.A Experience
Anyone who's been to the US for an entire year will know that it's genuinely life changing. For our latest Grad Visa Story we caught up with Joseph Murray, fresh from an entire year living and working in LA. What you read in the next 3 mins will make you want to do the very same…
The Big Decision
After receiving my Masters degree in Marketing from Trinity Business School, I was confident I would be able to land a good marketing job in Dublin. However, a part of me wanted to do some travelling and gain some international experience before I started my career in Ireland.  I knew I had a limited amount of time to do the Grad Visa so it was literally a once in a lifetime opportunity. Thankfully, the application process was relatively straight‑forward and USIT handled most of the paperwork. Moving to L.A completely by myself was a big decision and most people thought I was insane. I've always believed, however, that you have to put yourself out of your comfort zone in order to grow. I arrived in Los Angeles on  November 16th 2018 and, in retrospect, it was the best decision I've made!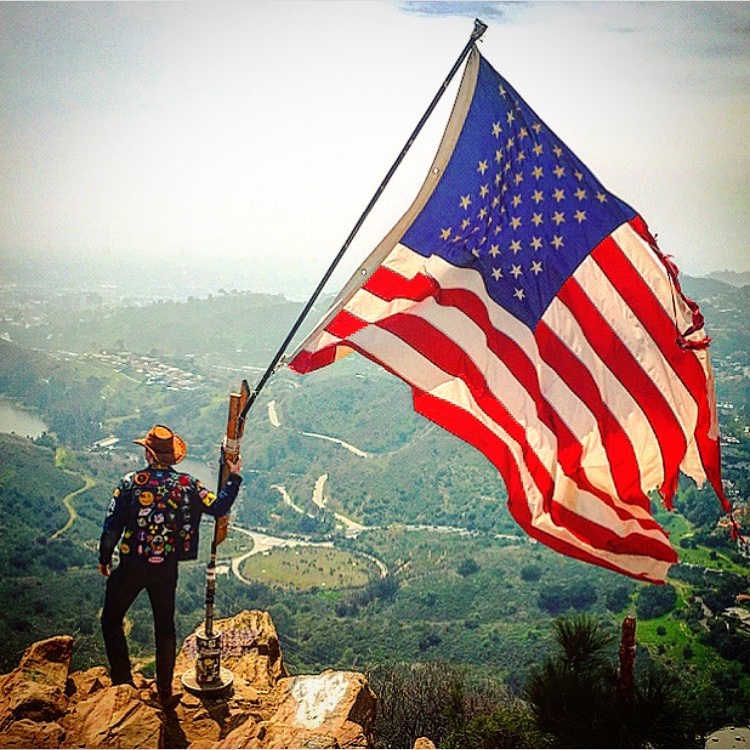 La La Land
My first week was action‑packed because I was a total tourist. I hadn't been to Los Angeles in 8 years so I took a week to see the sights and get my bearings. This was a good call because it helped me get over my jetlag and get a feel for the different neighbourhoods. I began hitting the bars in West Hollywood and found it super easy to make friends. What's nice about L.A is that most people moved there from somewhere else so people are very friendly when somebody is new in town. I instantly clicked with two guys named Hektor and Nick and we've been close friends ever since. I quickly realised that in order to get around L.A I would need some wheels. I've always had a pipe dream of owning a red mustang so I figured it was now or never! Within a week, I found the perfect red mustang for sale and I christened her Sally.
The Job Hunt
I had an internship arranged before I arrived in L.A but once I began working, I discovered that it was a work‑from‑home internship. This suits some people but I went to L.A to get a full American work experience so I began looking for a position in a more traditional office environment. I checked around all the job websites, as well as the jobs USIT post online and within 2 weeks, I was offered a position in the Social Media Content department of a marketing agency in Beverly Hills!
My First Day
My first day at work was very exciting and my co‑workers could not have been friendlier. My new colleague, Shahla, showed me the ropes and we became instant work besties! We primarily served real estate clients and showed them how to use engaging content on social media to increase their sales. Since I've come home, I feel like I'm on top of the content game and I've already been applying those skills in an Irish context.
The Apartment Hunt
I was open to living in all areas of L.A but once I received the job offer in Beverly Hills, I figured living there too would be ideal because L.A traffic is even worse than people imagine. I found a place in Beverly Hills that was just a 20 minute walk from my workplace. Some of my colleagues had a 2 hour commute each morning so I didn't take for granted how lucky I was.
Unforgeable Experiences
Everything in L.A. is on such a large scale and that's why I chose it for my Grad Visa. In Los Angeles, everyone is pursuing some kind of dream and my passion has always been singing/songwriting. While on my Grad Visa, I actually recorded a full studio album featuring 10 original songs. I even got to play four gigs in L.A, including a music festival! My EP, "Americaland" is currently available on streaming platforms and the full album will be releasing this autumn. I never thought I would find a producer, a distributor and an agent in such a short space of time but L.A really is a place where you can make it happen if you work hard enough. Now for the most important question, did I see any celebrities in L.A? On my first week, I ran into Eric McCormack who plays Will on "Will and Grace". He was just out buying bread at the grocery store, it was so surreal. I also got to hang out with Max Joseph from "Catfish", one of my favourite shows. My celebrity highlight, however, was getting to hang out with Tiffany Pollard (A.K.A New York) in her VIP booth. I'm fully obsessed with her and she's just as funny in person as she is on TV!
Conclusion
People thought moving to L.A by myself was a crazy idea but I had a gut feeling it was what I needed to do and it turns out I was right! The only drawback of L.A is that there is virtually no Irish community. Luckily, I happened to meet an Irish girl called Tara at Coachella and we had the best craic ever. The friends I made, the experience I gained, the goals I achieved, all of these things add up to make choosing the Grad Visa the best decision of my life. If you are currently on the fence about going, get off it now before it's too late. Take it from me, the American Dream is alive and well!
Good news friends, we're now accepting applications to live a year like Joseph's across the Atlantic. Head over to usavisa.ie to get started. Got questions about eligibility, process, costs or any other aspects of the programme? Email melanie.Young@usit.ie or call our visa team on (01) 602 1747