Party in the USA: Celebrating America the American Way
Breakout the red, white and blue banner folks because it's the Fourth of July today and America is celebrating 241 years of independence.  If you are an Irish-American or American-Irish, however you prefer, and you've never celebrated the Fourth of July, don't worry because we're going to give you a play by play of how to celebrate this big day in America.
As Miley Cyrus once said, " Yeaaaaah, it's a party in the USA!" By the way, if you don't like that song, get used to it because you're guaranteed to hear it like 50 thousand times today – take it from the American that's actually writing this.  So without further ado, here's how you can celebrate America from start to finish this Fourth of July.
Wake up: Your Fourth of July Attire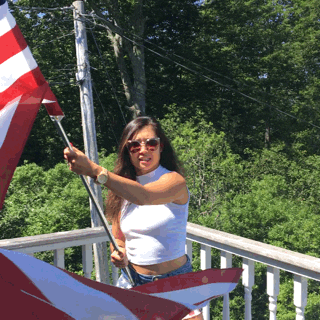 American's love showing their American pride. Chances are you will see tons of people wearing red, white and blue however they can all day. Whether it's painted on their faces, the Uncle Sam's hat they're wearing on their head or maybe in the form of a colorful American t-shirt with a giant bald eagle on it. Don't worry though, no one's expecting you to put on a bald eagle polo for today, just try wearing a red shirt with some white shorts and you'll be ready to kickstart the day full of celebrations.
Morning: American Style Breakfast/Brunch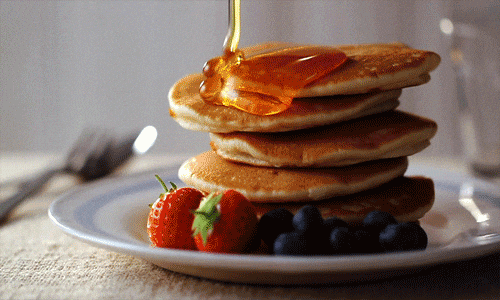 Forget the Irish beans and get out the eggs, bacon, sausage, pancakes, waffles, hash browns and a huge mound of perfectly diced strawberries and blueberries sitting prettily in American flag colored dishes. Now add blue and red napkins, and tiny little American flags sticking out of, well, everything. Bam, you've got yourself the big American breakfast to start celebrating America.  Americans like to party big so don't feel guilty about stacking your plate high with extra fluffy pancakes and plenty of maple syrup.
Instead of breakfast, you may be invited to Brunch, a.k.a breakfast/lunch a.k.a. the best thing on earth. If you have never had brunch then you have never lived… in America. It's basically just breakfast near lunch time, nonetheless amazing though.
Late Morning: Parading around the block
From midmorning to early afternoon, the real celebrations begin. Wherever you are whether it's a big city like Chicago or a small town in ho-dunk Wisconsin, (that's a state in midwestern America by the way), there's going to be a parade celebrating America. Definitely, try to find the deets on your local American parade. Expect to see several people walking on stilts, dressed like Uncle Sam and lots of smiling faces waving American flags.
Mid-day: Picnic in the Park
By lunch, you are probably hungry from all the celebratory excitement. The Fourth of July is the perfect day to have a picnic in the park, and if you're looking for parks America has some pretty famous ones (think Central Park in NYC). A classic American picnic may include some cold cut sandwiches, fruit and of course chips. No not chips as in french fries, but American chips as in crisps.  You may also see a few people grilling out early and enjoying som hamburgers and brats. Either or is perfectly acceptable.
Afternoon: Splashing around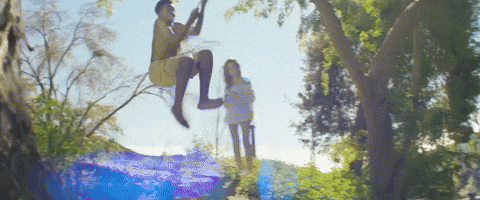 It's not summer in America if you do not go swimming at least once, especially on the Fourth of July. Luckily the weather during the summer is usually hot, we're talking well above 30 degrees Celsius everywhere, so trust me when I say you are going to want to take a quick dip. America has tons of lakes, beaches, public pools and water parks. So before you start wondering where exactly you are going to be able to find a place to swim, there's probably a pool located at least 30 minutes away from your destination.
Early Evening: Fire up the Grill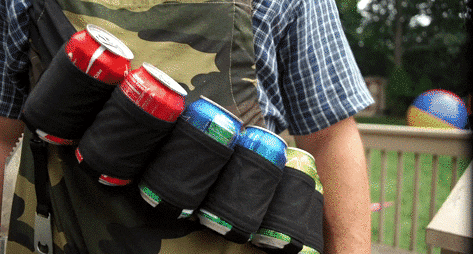 Possibly one of the best parts of the Fourth of July is to fire up the grill with some friends. Yes, you literally have to grill out at least some time during the Fourth of July, it's tradition. From hot dogs, brats, hamburgers, to delicious barbecued baby back ribs and tender slices of steak, your mouth will be watering with all the delicious food you'll soon be stacking on your American flag styled paper plate. You can also expect to have some corn on the cob, American decorated cupcakes, and yes more chips (crisps).
Evening: Light up the Sky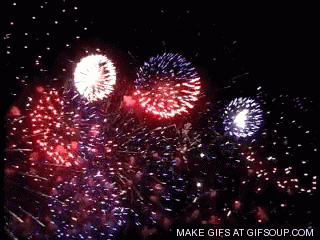 Finally the part everyone has been waiting for, fireworks! Grab a blanket and find a nice hill because once it dark enough outside the sky is going to be lit with huge fireworks displays lasting anywhere from 40 minutes to an hour plus. The best fireworks can be seen in Washington D.C., New York and of course San Francisco. After the fireworks finish, don't worry because the nights not over yet. Chances are you'll pick up some of your own fireworks and sparklers at a roadside popup tent and light a few off with your friends into the night.
That's the full take on how to celebrate America the American way in a day. Happy Birthday, America.