Edmonton, Canada Embraces the Cold With Awesome Illuminated Skating Path
The beast from the east? 4 days of snow? Not much when you compare it to the kind of snow Canada gets in its winter months. When it snows here, the whole country shuts down…apart from the pubs of course, which for some reason get busier!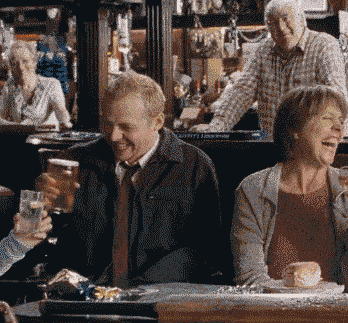 When it snows in Canada, everything runs as normal and  in Edmonton Alberta, almost every morning during the winter months, between 60 and 80 trucks wind their way past the cities snowbanks , dumping tonnes of water—enough to flood park trails and turn them into winding skating paths speckled with colorful light installations come nightfall. The result is ice up to 12 inches thick.
Edmonton are facing the fact that its cold, and they're not going to shy away from it. Officials of the city believe that  if their locals are going to be shivering, they might as well make the best of it. And what's a better way for locals to enjoy the cold weather than to skate down a giant, winding three-loop trail around Victoria Park, and a one-and-a-quarter mile path through Rundle Park.
A few years back, Edmonton piloted a WinterCity Strategy, including guides with tips on tobogganing, snowshoeing, and cross-country skiing, as well as how to safely keep cycling in sub-zero temperatures. This huge ice rink is the latest installment to benefit the winter city strategy.
For those of you who may be thinking of taking the once in a lifetime opportunity of moving to Canada to work for 2 years and like the idea of working away in the snow, its not just Edmonton who embrace the finger-numbing temperatures , many other Canadian cities do too including Winnipeg with its quirky warming huts and Montreal's interactive playground of light and sound.
Perhaps the next time we get a 'Beast from the East' or a 'Pest from the West' we will follow in Edmonton's footsteps and skate through Stephens Green  on our way to work.