10 Reasons Why You Need To Go To Summer Camp
Summer is fast approaching and lucky for you you've still got time to register for Camp USA and Camp Canada. If you're on the fence about the idea, these 10 reasons why you need to go to summer camp should persuade you!
You'll Make Friends For Life
At your first week of camp you'll have your orientation and induction. This is the week that you get to know everyone before the campers arrive. You'll meet all these other people just like you who have decided to go on this incredible journey too and with some of them,  you'll become friends for life. The bond made by camp is a very special one.
You'll Feel Like A Child Again
Waking up everyday you'll feel like you're going to camp as a child and not actually working there. You'll lose your inhibitions and remember how great it is to be outdoors running around, playing, singing, making friendship bracelets, all the things you loved doing as a child.
Tan
Outside in the sun, all day, all summer? You'll come home 20 shades darker!
You'll Realise Your Leadership Qualities
Being a camp counselor allows you to be a positive influence and role model, as well as give guidance for a child's future. You may see qualities in them that no one else sees. You will learn a lot more about yourself as a leader.
It's Going To Be The Best Job You'll Ever Have
Bright, long, sunny days, cheerful and fun atmosphere, great food, rock climbing, canoeing, singing by the campfire, I could go on and on. Getting paid to do all that? Good luck finding a better job!
It Will Look Great On Your CV
During your time at camp you will learn tonnes of new skills such as leadership, teamwork, communication and improvisation to name just a few. When employers see you've spent a summer in the states mentoring kids it will really stand out to them.
Disconnecting From Technology
You'll have to say goodbye to you're beloved technology. It feels great to be disconnected from social media. You will find yourself connecting and having great conversations with so many different people forming the best relationships.
You Get To Try Tonnes Of New Things
Archery, windsurfing,  photography, horseback riding, music, orienteering. The list goes on and on. Lucky for you you've got the whole  summer to try perfect them all.
The 30 Days After Camp You Get To Explore The U.S
You've had the summer of a lifetime already at camp, and now you have a whole month to explore the U.S! The only question is where are you gonna visit? San Fran? L.A?  Chicago? The list is endless, it's a tough decision but a great one to have to make!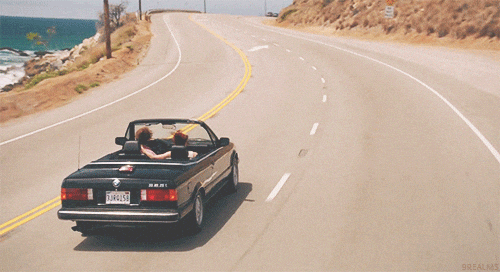 You Will Come Out A Changed Person
Camp is an experience of a lifetime and it changes you in so many ways. You and your fellow camp counselors will end up inspiring and learning from one another and you will finish the summer a changed person.
Convinced?  Drop us a line at camp@usit.ie or talk to our camp team 01 602 1808.