Interrailing Cheat Sheet 2018
For decades now, spending a chunk of your summer travelling throughout Europe has been the path taken by many. Why? Well, because it's a bloody unreal experience and a rite of passage for all travel addicts! Plus, it's probably the cheapest way of seeing everything Europe has to offer.
So, you've decided that Interrailing in 2018 is for you – great decision by the way. However, before going you need to decide what kind of ticket you need to get. How many of your mates are you going to travel with? Which countries are you plan on visiting? That's why we've put together our 2018 Cheat Sheet to help you get the very most out of your trip, as well as avoiding any pitfalls along the way.
Choosing your pass
First up, Interrailing can be as big and diverse as you want. It all starts with the travel pass you decide to go with. You've got two options:
One Country Pass
if you just want to visit one or two countries then this Pass is for you! This pass is only available as a Flexi Pass, which allows you to take as many trains as you want on each travel day in one of five different zones to choose from.
This flexi interrail ticket allows you to choose between 3, 4, 6 or 8 travel days within one month. This option is ideal if you wish to explore different cities and unique areas in one country.
The greatest thing about these bad boys is that prices start from as low as €51!
Global Pass
From France to Bulgaria and Denmark to Croatia, InterRail can take you there. You can choose from a Flexi Pass or a Continuous Pass and have unlimited travel for the ticket duration. This pass is great for backpackers and travelers exploring Europe.
InterRail Passes are accepted in 30 countries across Europe (yes, 30!). With over 40,000 railway stations in the InterRail network, the opportunity for discovery is endless. Taking you from quaint villages to bustling cities all over Europe. Experience everything from Barcelona's stunning 4km long beach to the crazy nights out at the truly unique Lake Bled in Slovenia (an absolute must for any Interrailing trip!).
A Global Pass can be picked up from just €208. You can get a Flexi Pass (limits your number of travel days if you want to spend a bit more time in each location) or a Continuous Pass (this gives you the freedom to hop on and hop off as many times as you like in a 15, 22 or 30 day period).
Most Interrailers will opt for the Continuous Pass but it's really important that you and your mates figure out a rough plan and select the best option for the adventure ahead.
Planning your Route
With ticket formalities out of the way, now is the juicy part! Having up to 30 countries to choose from can be fairly daunting and potentially stressful but if you keep these two simple principles in mind you'll become a route planning genius and get the most out of your trip.
Be Practical
In theory there's nothing wrong with checking out Paris, hopping down to Madrid and then making your way towards Italy, but do you really want to spend that much time on a train? Of course you don't! Your interrailing trip should have a flow to it and break up the train journeys as much as possible. Get your map out and join the dots without leaving a huge gap between destinations. Trust us, there's more than enough to see 3/4 hours from anywhere to anywhere!
Sometimes Less Is More
One of the true joys of Interrailing is the capacity to experience different countries and cultures in a short space of time. However, if you're planning on visiting 19 locations then don't be surprised if you only have time to see a train station in Munich, a public toilet in Budapest and a petrol station in Dubrovnik! Our advice is that anything over 10 separate spots to visit is overkill, and all you'll do is forget half the places you'll have been to. Separate the must haves (Amsterdam, Berlin, Prague) from the "like to do's" (how about Krakow & Zagreb) and the" maybe next time's" (possibly Hamburg or Gdansk). It's highly unlikely your travelling party will agree 100% of the time but getting to a 75% consensus is pretty good going at this stage. The rest can be worked out.
Check out our Top 8 Cities to visit in 2018 for more ideas!
Group Travel
Most Interrailers will book in packs and whilst that is absolutely on the money to share such brilliant experiences with your best mates, often too many cooks can spoil this multicultural broth! As we've touched on above,  there's no way everyone will want the same things from the trip – some might be on a shoestring, while others could have a more eclectic taste and that's absolutely ok but you need to be aware of it and cut off any stress before you go. Typically, the best groups to go in are 3-6 BFF's. Anymore than this and it could get a little messy. The best of friendships are invariably tested with a trip involving so many decisions so be diplomatic but don't get stuck doing things you don't want to do. It's just as much your holiday as anyone else's after all…
Booking Accommodation in advance
Booking accommodation in your first two/three stops on your route is a great idea. However, booking every single night for your entire trip is not. This will leave you with an army-like schedule and it will end up removing your freedom from the inevitable 'I'm not leaving this place yet, it's great craic' statements.
When sorting your accommodation you absolutely don't want the stress of being without a roof over your head as you set out. A good plan is to get fixed up in say, Amsterdam, Berlin & Prague (if they're your first three destinations). It's a good idea to check out likely availability dates on popular, more easterly stops such as Dubrovnik in advance. In general, giving a couple of days in advance and finding a cosy internet cafe when you're out there gives you a happy medium of security. This gives you the freedom to stay the extra day in a great spot or get the hell out of dodge if you're not feeling the vibe in another.
Our Top 5 Tips for an epic Interrailing trip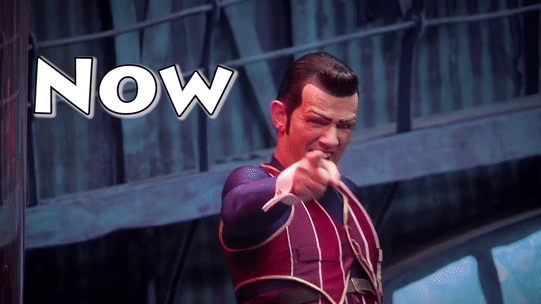 #1 Sleep on Trains, Explore in Cities
There's a couple of solid 5-6 hour train stints depending on your route (eg. Berlin to Warsaw is 6 hours+) and while there is some stunning scenery while you chill out in a cabin, I'm sure you'd rather get out there and take it all in rather than watch it whizz past.
As a result try as much as possible to travel during typical sleeping hours (nightclub sessions aside!) and maximise your daylight hours in each location.
#2 You're Spontaneous, Embrace It
As mentioned above, an itinerary set in stone is inherently against the true travel philosophy. Allow yourself to go with the flow and if that girl or guy you became infatuated with in Prague is there for another day and wants you to stay, then stay!
#3 If it Doesn't Feel Right – Pull the Plug
If you've 10 locations on your hitlist it's very possible that there's one spot that's not going to be everything you dreamed of. Go with your instincts on this one, the beauty of your Global Pass is that if you find one city to be a dud or it leaves you feeling uneasy then you can always pack up and move onto new surroundings.
#4 Hostels are Full of Like-Minded Travellers, Get to Know Them!
An awful lot of the best Interrailing stories start with a chance meeting in a hostel. Not only are hostel staff brilliantly helpful for local tips and how to get around. The people staying there with you are probably up for whatever you are so go challenge them to a game of beer pong, table tennis, an arm wrestle, whatever! The Interrailing community is full of legends, sure you already know this you're going this summer.
#5 Insure your Ticket!
Ok, time for the "Irish Mammy" to be broken out. Aside from 'wrapping up warm' and 'ringing home everyday' she'll probably tell you to insure your ticket. The Irish Mammy is a fountain of wisdom. Your Interrail pass will be posted out to you when you book and, as it's a physical ticket it could physically end up at the bottom of the River Seine if you're not careful.
You can insure your pass from being lost or stolen for about €15 and trust us, it's absolutely worth the piece of mind when you get out there.
Pumped for Interrailing 2018? Good, For more information on planning your InterRail trip including route ideas, maps, pricing and more visit our website – www.interrail.ie  #RidethatRail