Oz Ambassador Arrives Down Under
The Unsettling Feeling Involved In The Process Of Un-Settling
It's been a little over a month now since I left Ireland and made the move "down under" to Australia. Even though it's not the first time that I've moved away from home, it still involves a process that feels almost uncomfortable, or unsettling about the experience. Un-settling I guess, is precisely what you are doing when moving abroad – packing up and dismantling roots, not a small or easy feat for most people who dare to take that leap. From packing a year or two of your life into a suitcase/backpack, finding all of the most important paperwork you think you might need, to leaving your belongings, your friends, your family and all things familiar, it is the act of un-settling.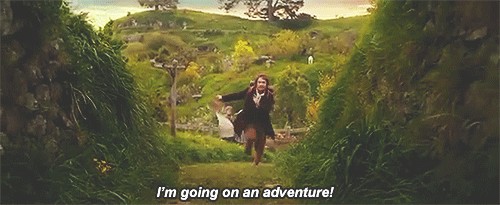 Two things that are a given when you choose to move abroad, be it for six months, a year, three years or for good, you are un-settling and you are re-settling. They are both exciting, and sometimes they both are intimidating. However, over time and after going through a variety of variables on this particular process. The thing I have found to be the most helpful with its rather unsettling nature, is ensuring everything is set up before leaving.
The visa application can sometimes be overwhelming if you have never done one before. Knowing where to start when it comes to looking for accommodation and a job. Finding the best and cheapest flights. Knowing what is the best insurance you're going to need and where to find it, and all the other things you don't think about right away when you're getting settled in a new country! An example, setting up your tax number so you can be paid correctly when you start working or setting up a back account so there is somewhere for your money to go. If you are set up correctly to get re-settled there is very little room for your un-settling to be an unsettling experience. Rather, it can be an exciting beginning of a new chapter in your life!
Making the move to Australia with USIT has been one of (if not) the best decisions I have made since I started travelling. I filled out my paperwork in the office with the help of their team and had a chat about where I wanted to go, best dates for me to fly and where/for how long I wanted to lay-over on the way. After about only two weeks I had my visa confirmed, my flights booked, my insurance sorted, my bank account set up, my lay-over trip booked, my tax number sorted and I even got access to the online jobs database and a list of housing websites and pages that I could use.
Not having to worry about the traveling and settling logistics meant I could really focus on the packing up and actual leaving part, which can often be the most difficult. With the extra help from USIT I had all the time I needed and wanted to focus on the numerous 'see ya later drinks', packing up and storing my belongings and ensuring I didn't forget any of the travel essentials. If making the move down under this year and feeling a bit lost in the process or confused about where to start, don't hesitate in reaching out to any of the USIT team or myself!
There's also a €999 ALL IN package available right now. This package includes your;
1 Year Working Holiday Visa
One Way flight to Oz
1 Year Travel Insurance
Bank Account
Tax File Number
1 Year Jobs Access
How good is that?! Hurry though, the offer ends on July 19th!